Boulevard Oaks Garage Quarters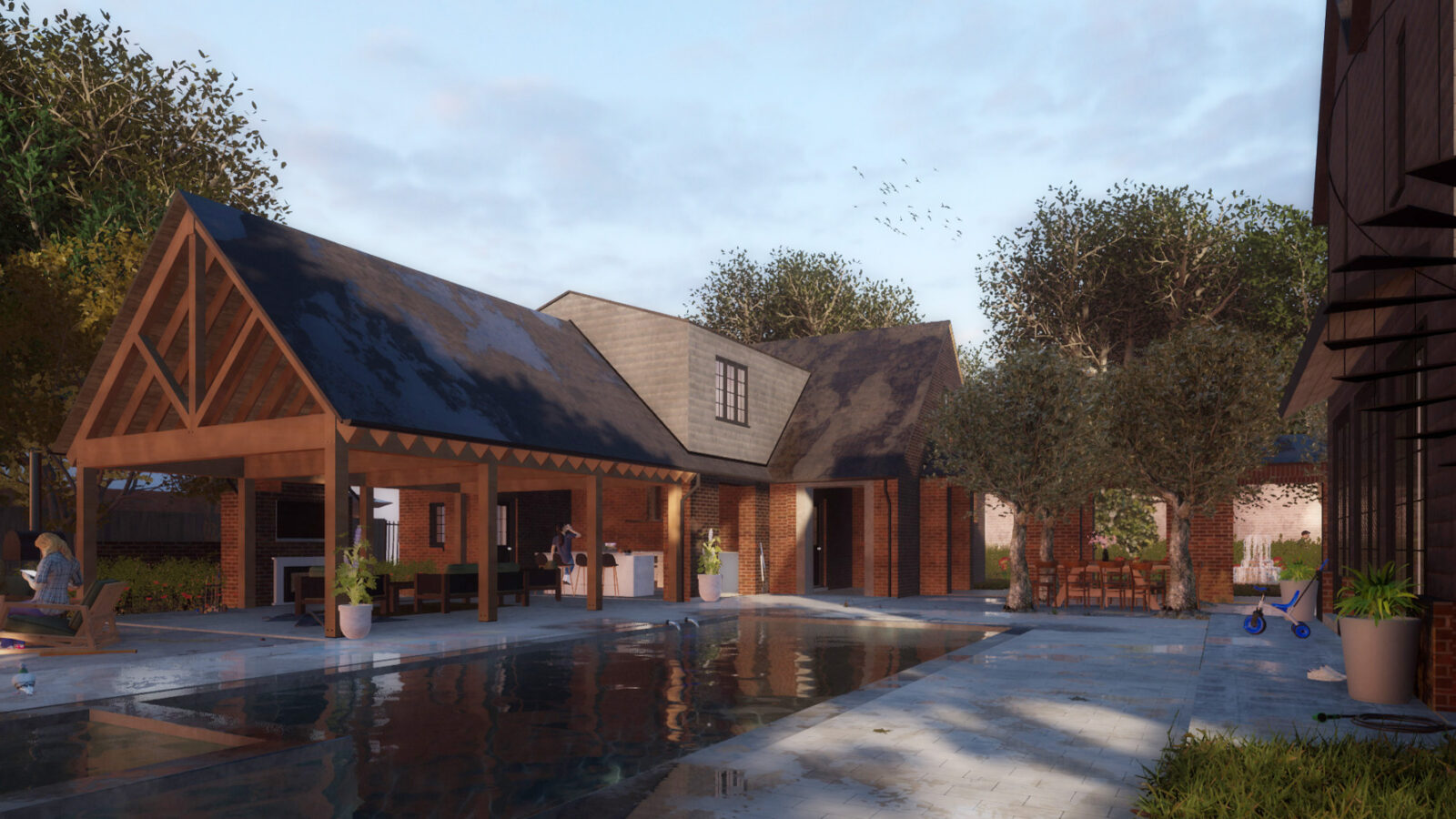 Listening to the language of the existing historic home, this new Garage Quarters, Outdoor Living, Pool, and Gardens responds in form, materiality, and atmosphere to create a variety of spaces and experiences for enjoyment outside.
Location
Houston, TX
Collaboration
Falon Land Studio
Design Team
Kevin Barden, Joe Rivers, and Esmer Leija
Renderings
Rivers Barden Architects
Typology
Residential
Date
2022
Process
Explore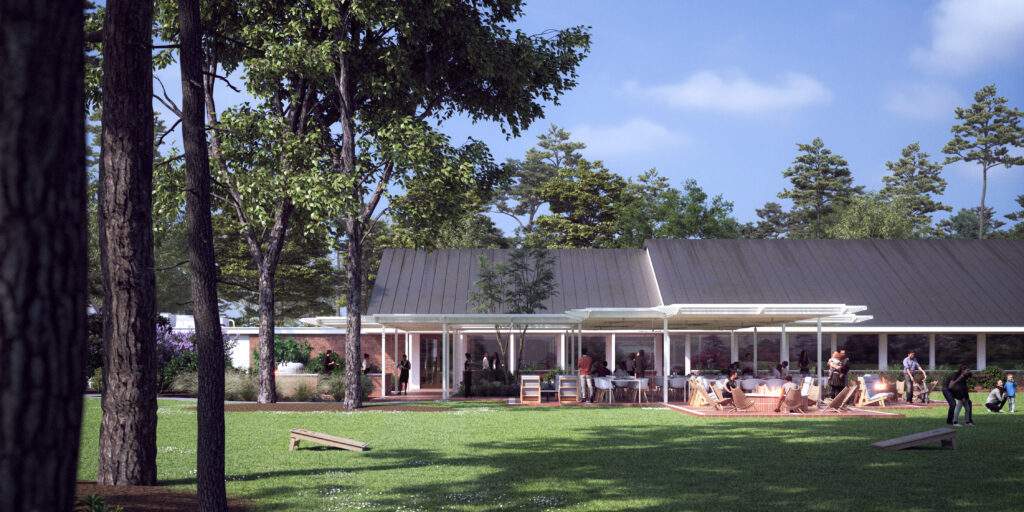 The new Founder's Patio at Champions Golf Club offers an exciting opportunity for dining, relaxing and enjoying the golf club. Located along the golf side of the existing clubhouse, the design respects and resonates with the existing architectural language on the property, while amplifying and adding to the experience of club.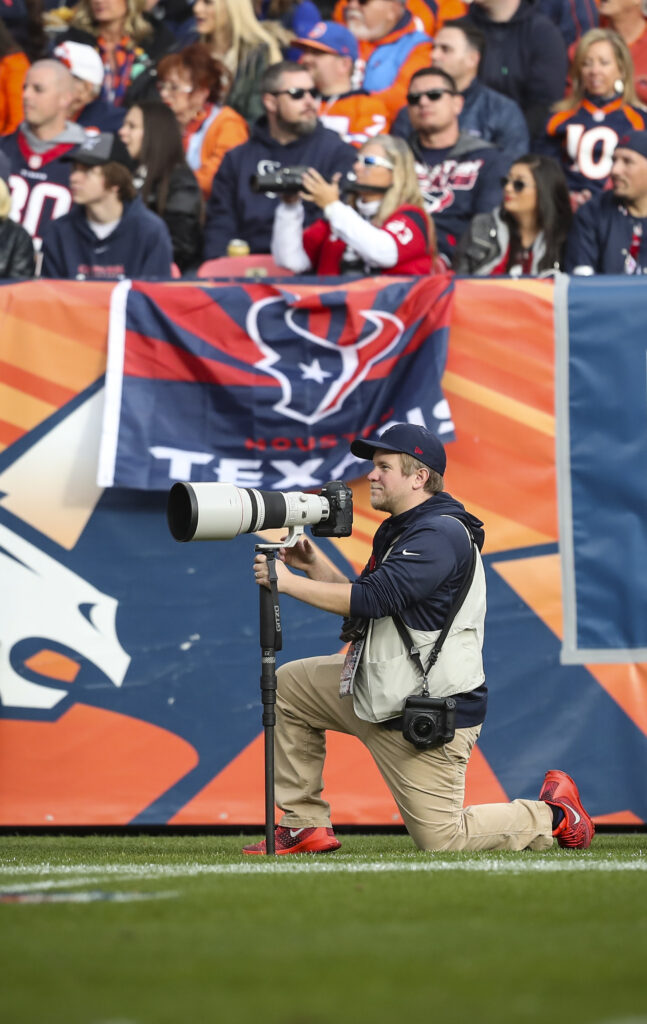 NFL Photographer
Art and Design
In this episode, our resident architects Joe Rivers and Kevin Barden visit with Zach Tarrant, a sports photographer from Houston, Texas. Zach is a professional sports photographer for the NFL's Houston Texans. Joe and Kevin sat down with Zach to discuss his winding journey to the NFL, his duties as a team photographer, and the themes central to his work.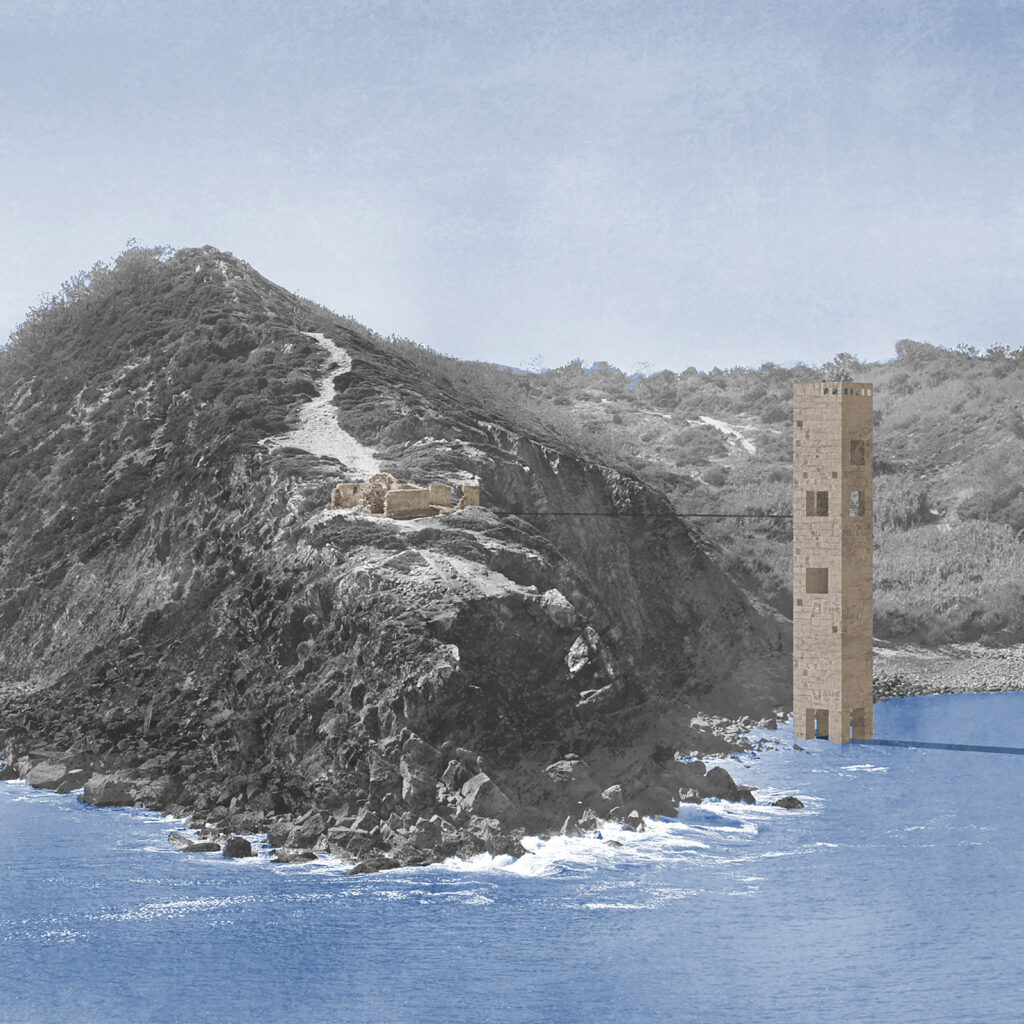 Joe Rivers and Kevin Barden
Competitions
"The Site Dwelling, located on the cliff of the bay, in the village of Salir do Porto, aims to create a secluded destination, a place of retreat to engage with the landscape while providing shelter from the natural elements. This is a place to stay and inhabit for a few days, offering visitors a unique experience in a very special setting; visitors must leave the space as they found it, empty." Rivers Barden Architects was…