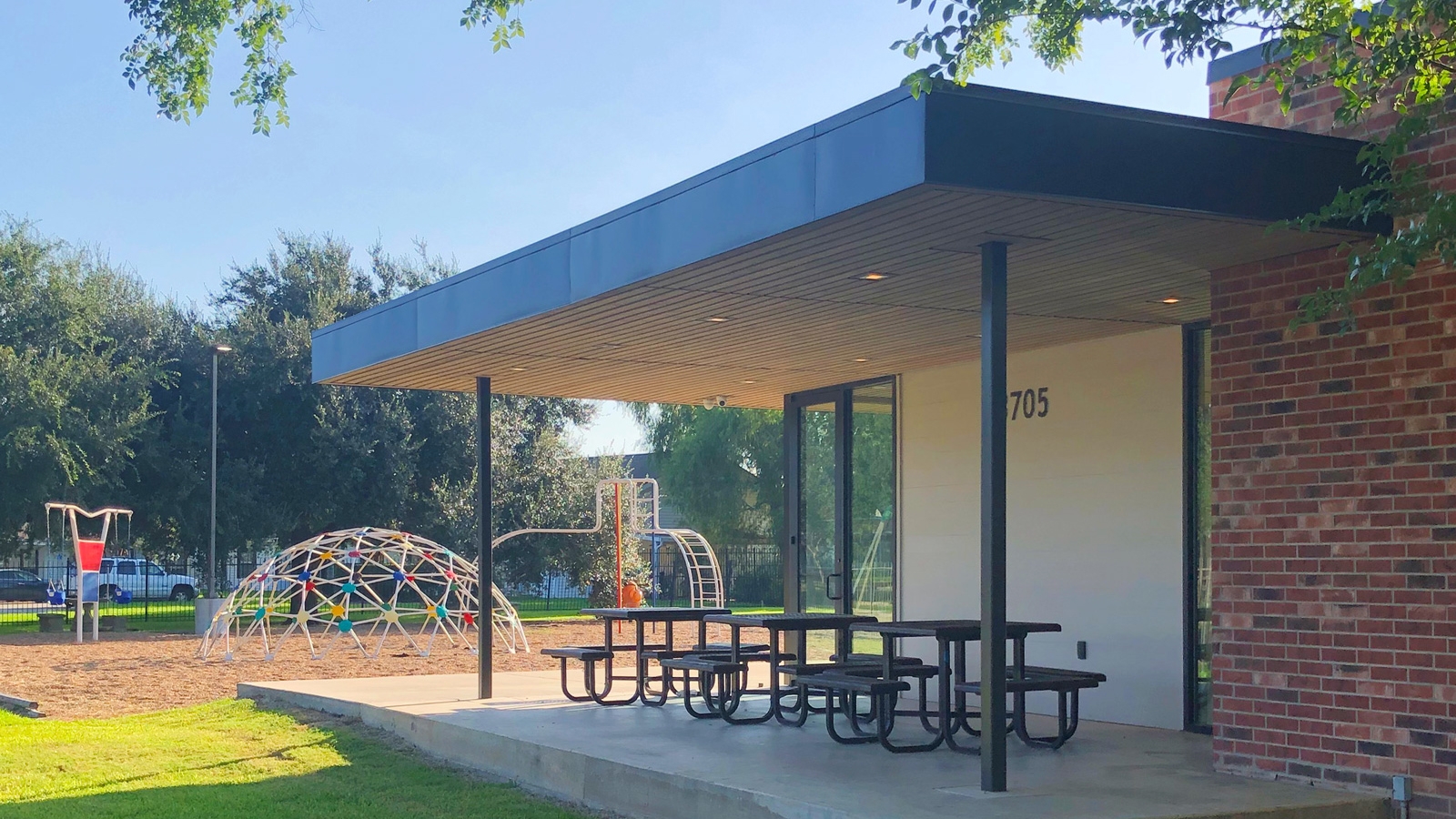 Embracing four large existing trees, the neighborhood clubhouse seeks both a sense of inclusion and security. Public areas are sheltered by glass and wood. Private areas are enclosed by brick and filtered light.
Location
Houston, TX
Collaboration
Carter Construction, Sarab Structural and Civil, Truon Engineering
Design Team
Kevin Barden and Joe Rivers
Typology
Commercial
Date
2016-2018
Process
Explore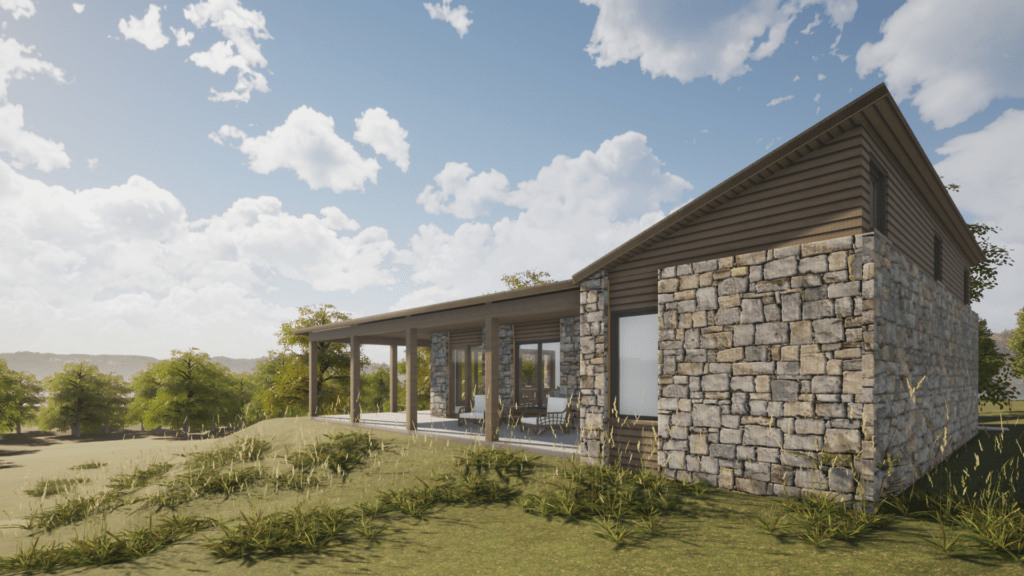 Johnson City, TX
Residential
Perched on a small rock outcropping in Hill Country, the Walnut Springs Guest House offers a nature driven getaway for a city-dwelling family. Two stone masses frame two porches and a large gathering space while sheltering the bedroom and utility areas. Butterfly and hipped roofs focus views and sculpt light.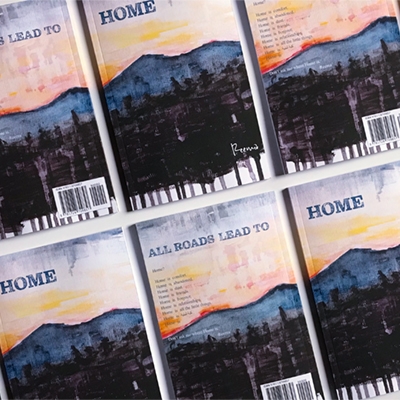 Artist & Transmedia Storyteller
Art and Design
Reema is an Artist and current MFA Candidate at the University of Houston in Interdisciplinary Practice and Emerging Forms focusing on Transmedia Storytelling. Joe and Kevin sat down with Reema to discuss her path to becoming a storyteller, how her transmedia approach shows up in her current project "Allyson Darke", and her advice to budding creatives.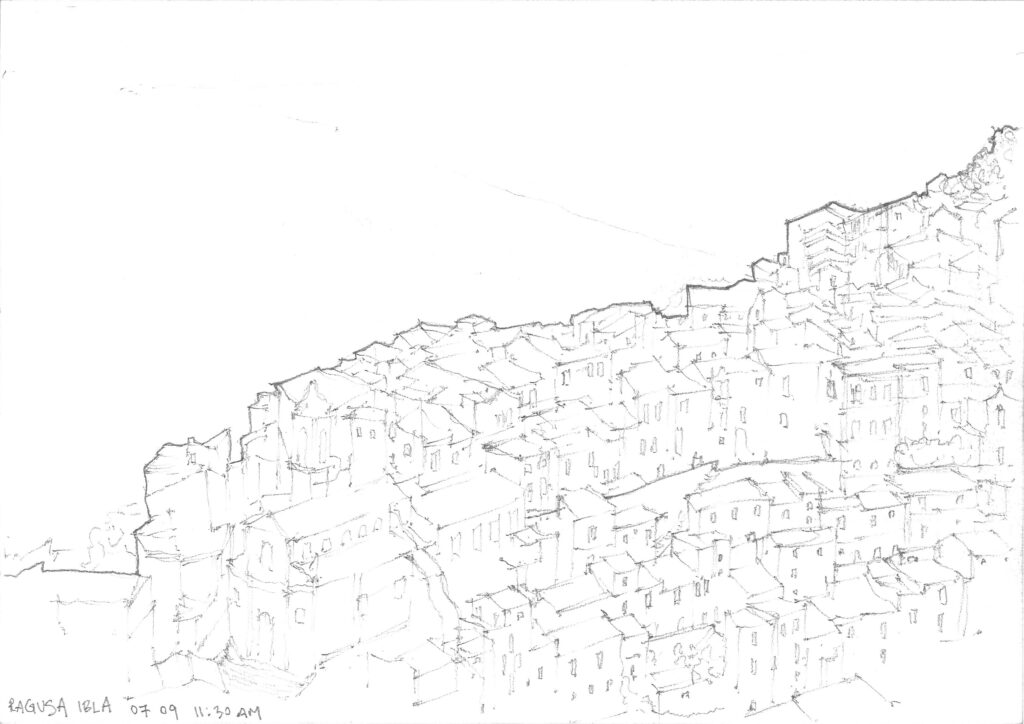 Kevin Barden
Drawing and Photography
In the summer of 2008, Kevin visited Sicily for two weeks.  Traveling by train, car, and foot, various sites ranging in time, material, and typology around the island were observed, explored, and studied.  This sketch essay captures a handful of the moments and experiences from the trip.