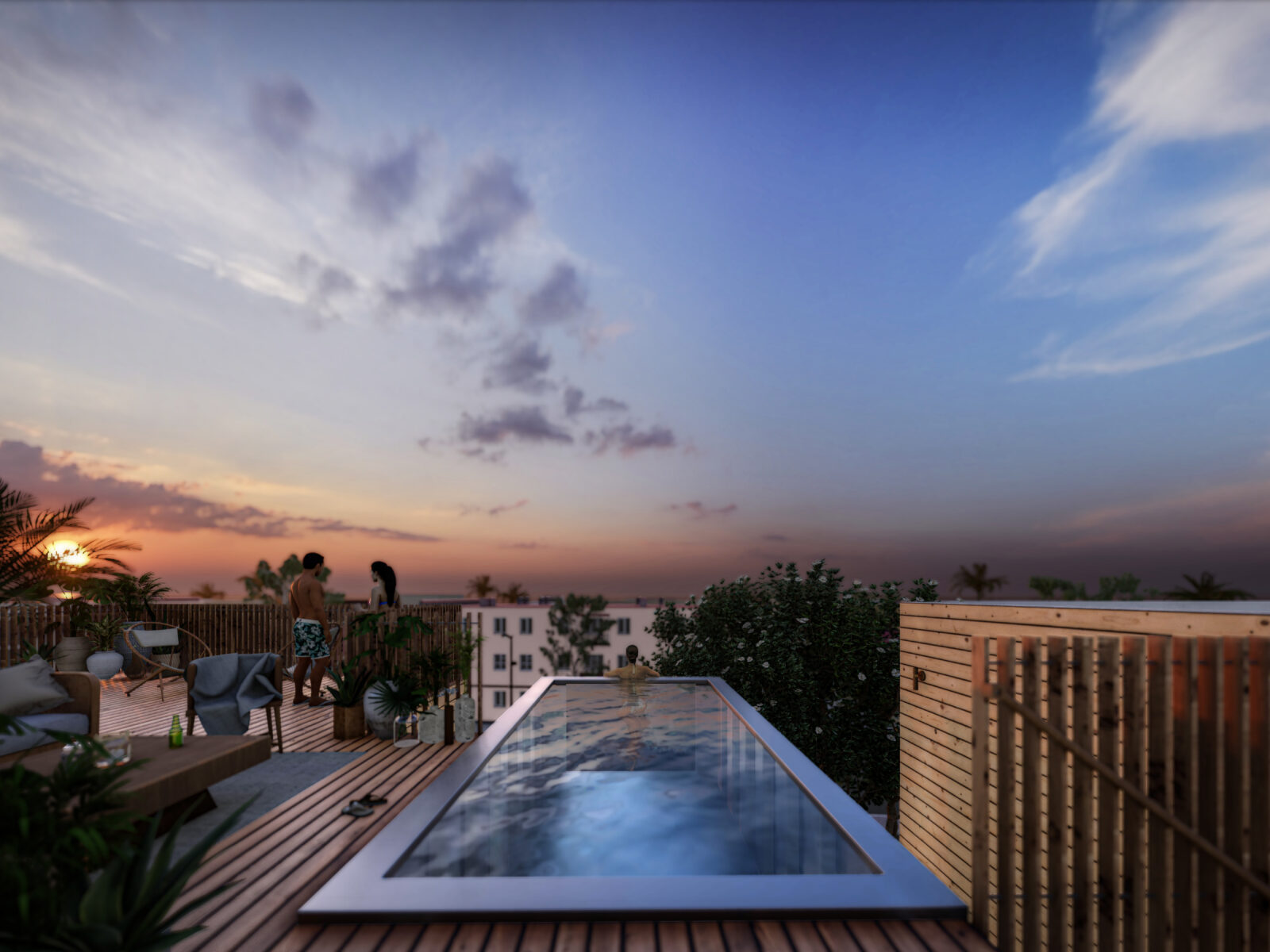 Located on the bustling street of Mission Boulevard of San Diego with the Pacific Ocean on one side and Mission Bay on the other, this Duplex renovation seeks to create an inviting atmosphere by opening up the kitchen and living areas into one big Great Room. This atmosphere is further extended upward, with multi-level roof decks connected by a spiral stair that leads to a pool container nearly twenty-five feet in the air. With views of the Pacific Ocean and Mission Bay on either side of the pool container, it is the perfect spot to relax after a long day.
Location
San Diego, California
Design Team
Joe Rivers, Kevin Barden and Esmer Leija
Renderings
Rivers Barden Architects
Typology
Residential
Date
2021-Present
Process
Explore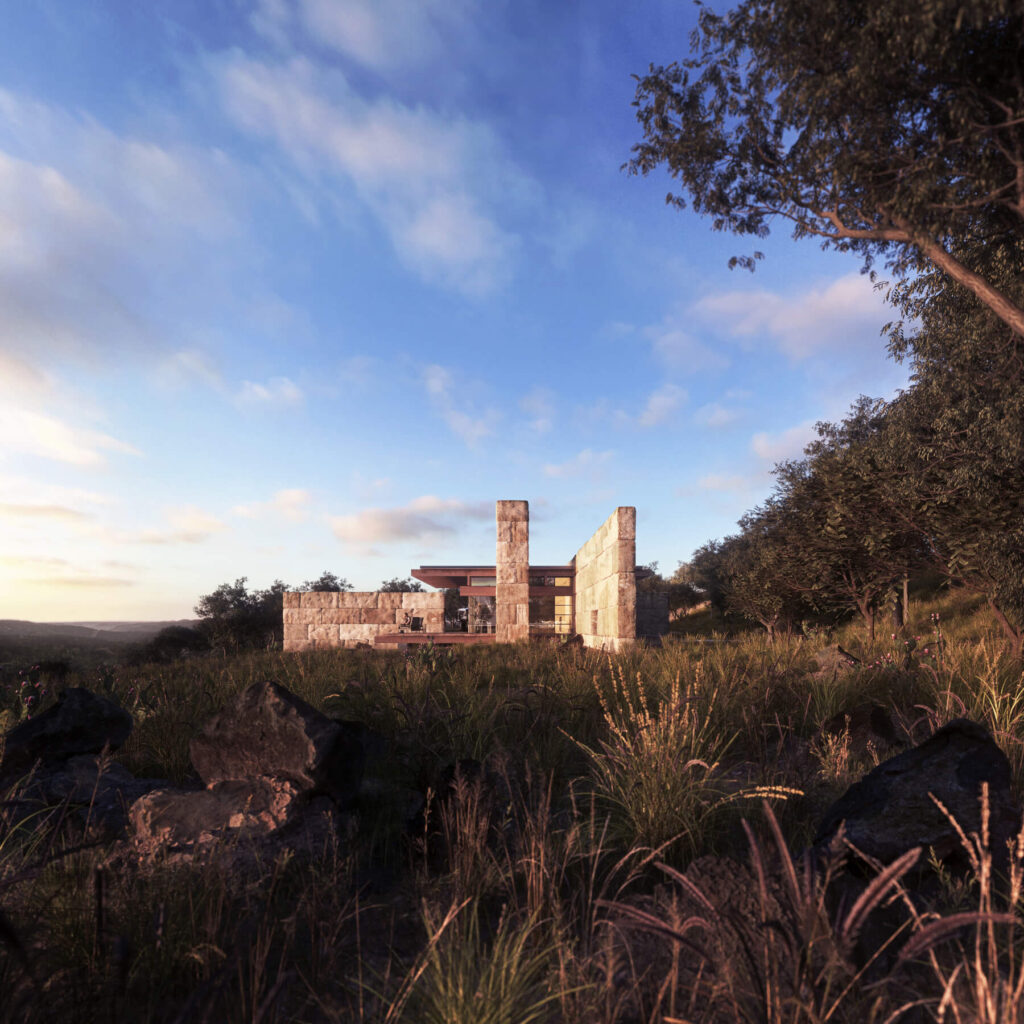 Stepping through the stone wall portal welcomes an exodus from the city and arrival to the Texas Hill Country. In the mornings, the bathroom and shower face southeast for the sun to greet you. In the evenings, the bedroom offers expansive views southwest to unwind with the sunset and explore the night sky.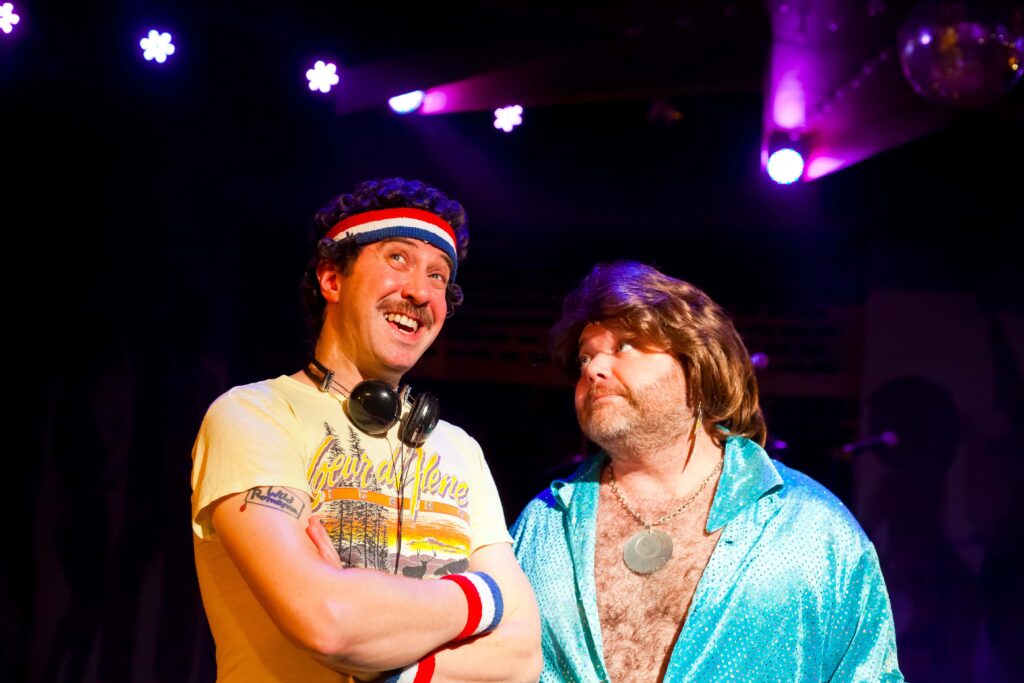 Actor, Director, & Content Producer
Music and Performance
In this episode, our resident architects Joe Rivers and Kevin Barden visit with Troy Schulze, a stage actor and director, and content producer from Houston Public Media. Joe and Kevin sat down with Troy to discuss his career in acting, how it differs from directing, and his work producing content for public media.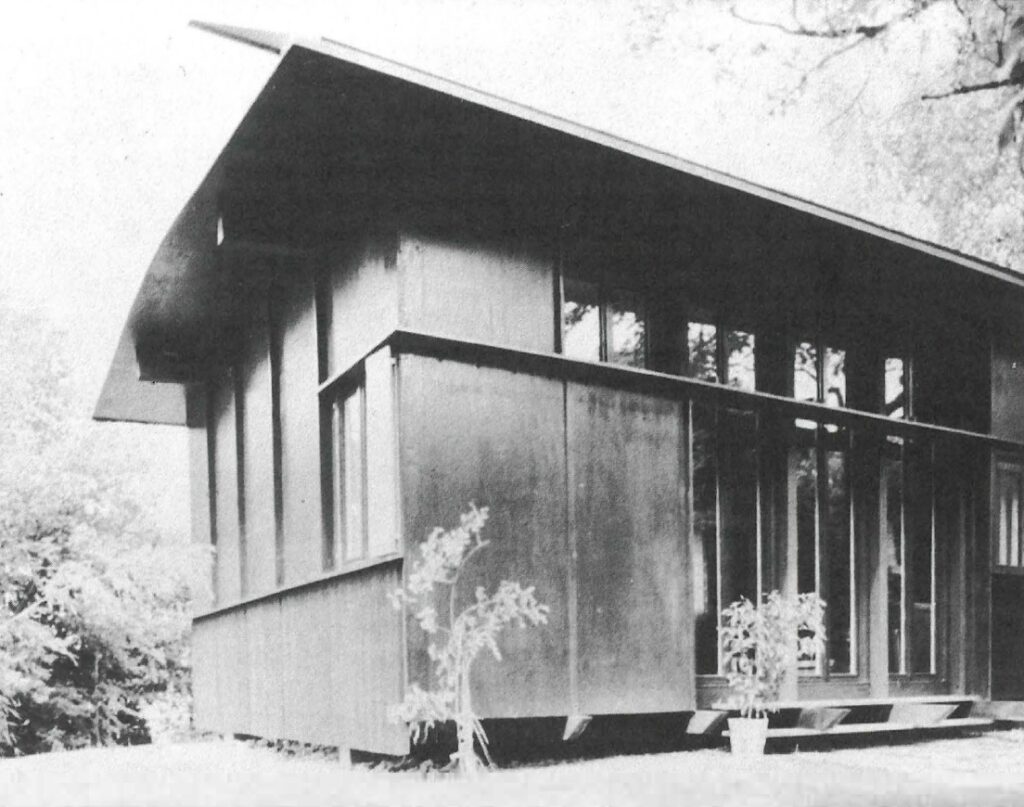 Translation: Kevin Barden
Writing
In 1985, Swiss architects Michael Alder, Jacques Herzog, Pierre de Meuron, and Peter Zumthor sat down with Archithese to discuss building with wood; the continued traditions of its use as well as the possibility of developing new traditions. All four architects articulate a specific interest of the material and offer a critical eye to the others' work. While Alder is concerned with the aesthetics of wood, Zumthor is attentive to the material from a cabinetmaker's…