In an essay entitled The Hedgehog and the Fox, Isaiah Berlin quotes the Greek poet Archilochus, "The fox knows many things, but the hedgehog knows one big thing" (Berlin 7). The essay was written as a commentary on Leo Tolstoy's view of history, however, the text can offer an understanding for how one might practice architecture as well. For us, this understanding reveals itself in perceiving the environment as a fox and believing in it as a hedgehog.
Perceiving the environment as a fox requires "plenty of full light" (Albers) and a methodical rigor aimed at exploring forces and processes including climate, culture, economy, atmosphere, and material.
Believing in the environment as a hedgehog requires a confidence and trust that the projects we build and discussions we nurture "feel the pull of life" (Martin 159) and contribute positively to our clients and the world around us.
—
Albers, Josef. Poems and Drawings. Ed. Nicholas Fox Weber. New Haven: Yale University Press, 2006. Print.
Berlin, Isaiah. The Hedgehog and the Fox; an Essay on Tolstoy's View of History. New York: Mentor Books, 1957. Print.
Martin, Agnes and Briony Fer. Agnes Martin. Ed. Frances Morris and Tiffany Bell. London: D. A. P./Tate, 2015. Print.
Explore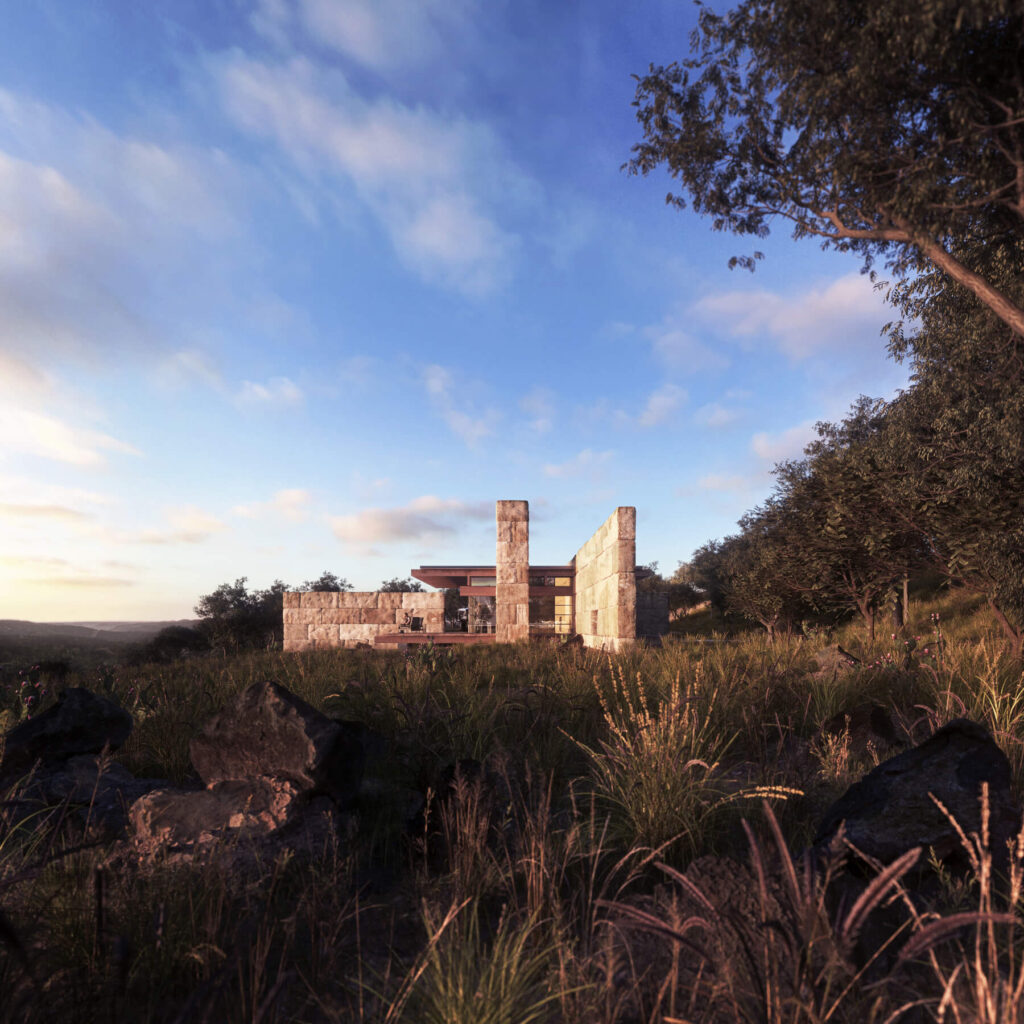 Stepping through the stone wall portal welcomes an exodus from the city and arrival to the Texas Hill Country. In the mornings, the bathroom and shower face southeast for the sun to greet you. In the evenings, the bedroom offers expansive views southwest to unwind with the sunset and explore the night sky.
Bartender & Artist
Food and Beverage
In this episode our resident architects Joe Rivers and Kevin Barden visit with David Cedeño, a bartender from Houston, Texas. Bartender David Cedeño has seen it all during the last two decades in the service industry, from basic mixed drinks, to the wine bar craze, to craft beer and the more recent mixology trend. Listening to David talk about his profession, it's clear that to him, crafting cocktails is more of an art form than anything else. Joe and Kevin visit with David about the job of a bartender, the importance of composition, his experience as a painter, and his message for creative types with a passion.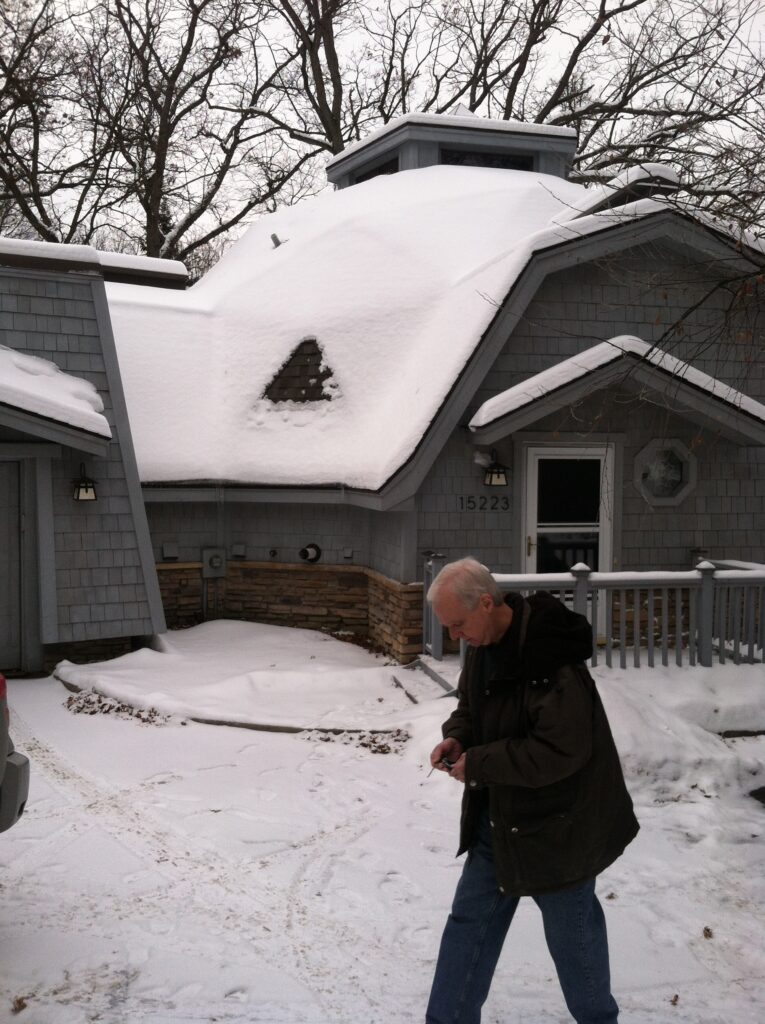 In the summer of 2022, Kevin's dad passed away. In this essay, Kevin reflects about the qualities of growing up in a geodesic dome as well as the beginnings of a deeper understanding of a "forever home".