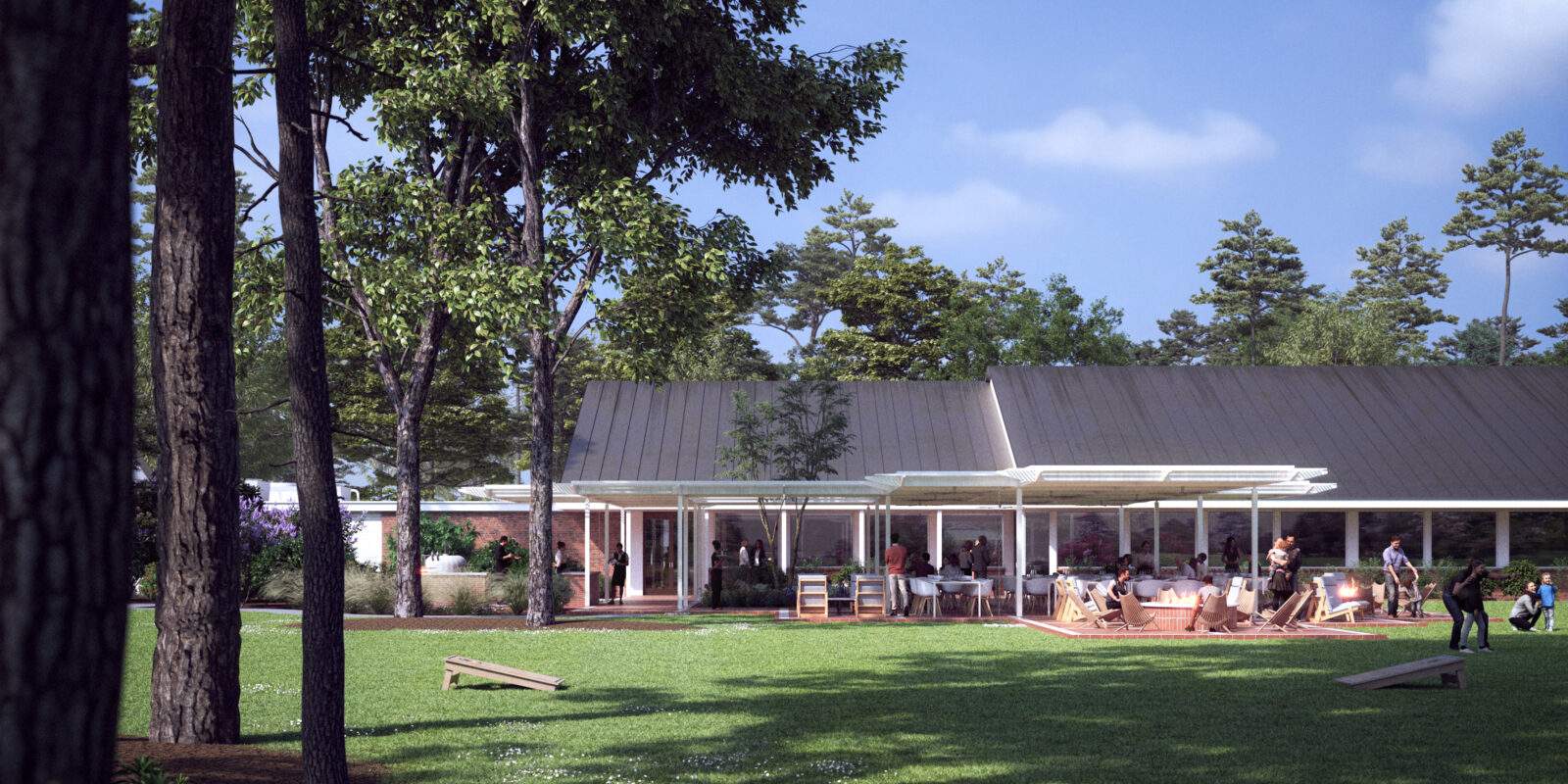 Located along the golf side of the existing clubhouse, the design respects and resonates with the existing architectural language on the property, while amplifying and adding to the experience of club.

The project directly responds to the existing colonnades and outdoor walkways around the property instead of imposing a new "form" or "style" onto the clubhouse.
By extending this elegant, architectural language from the Cypress bar, the patio's quiet presence feels as if it was always intended to be there. The design thoughtfully utilizes the shade from two large existing trees, while maintaining the views of the golf course from the main dining room.

The structure employs an 8' grid, matching the existing colonnades and facades. The brick pavers and roof both follow the grid, but they do not follow each other. The patio unfolds into the landscape organically and offers both covered and uncovered spaces to enjoy throughout different seasons and times of day.
Location
Houston, TX
Collaboration
WAL studio
Design Team
Alex Warr, Joe Rivers, and Kevin Barden
Typology
Commercial
Date
2022
Process
Explore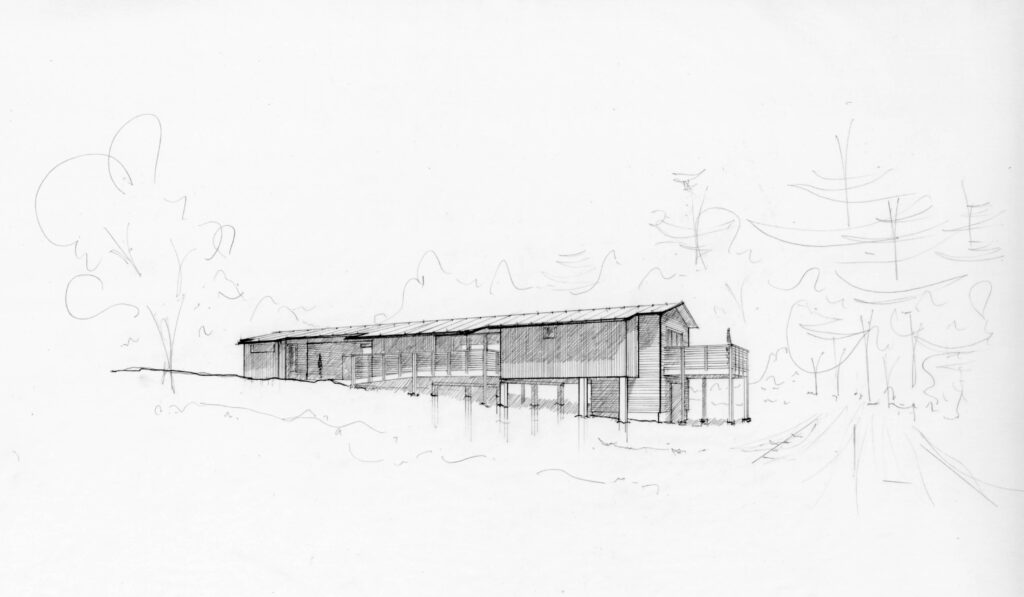 Natchitoches Parish, Louisiana
Residential
"I like to see weather changing. The flash and crash of lighting and thunder. I like the morning light before sunrise, the day sounds of life awakening. I like strong wind gusts. I like the sound of rope running through a tackle block." (Client Manifesto excerpt)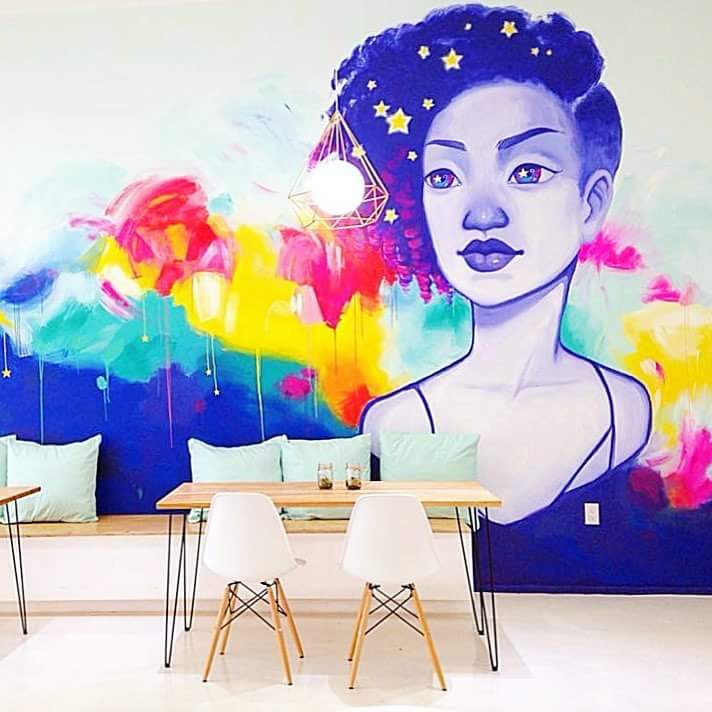 Art Duo & Owners of Honey Art Cafe
Culture and Community
In this episode, our resident architects Joe Rivers and Kevin Barden visit with Lulu Lin, an art duo from Houston, Texas. Lulu Fang and Amy Lin of the art duo Lulu Lin took their years long partnership to a new level when they opened Honey Art Cafe in late 2016. Joe and Kevin sat down with Lulu Lin to discuss their beginnings in art and art lessons, and their experience building a business completely on their own.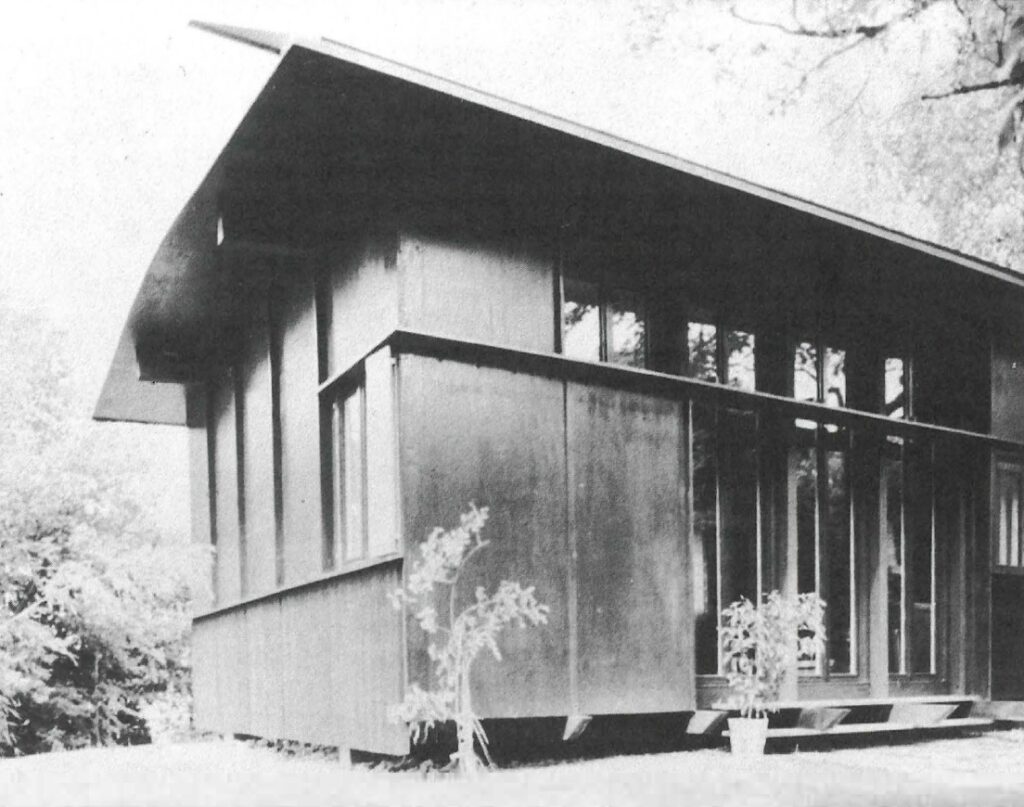 Translation: Kevin Barden
Writing
In 1985, Swiss architects Michael Alder, Jacques Herzog, Pierre de Meuron, and Peter Zumthor sat down with Archithese to discuss building with wood; the continued traditions of its use as well as the possibility of developing new traditions. All four architects articulate a specific interest of the material and offer a critical eye to the others' work. While Alder is concerned with the aesthetics of wood, Zumthor is attentive to the material from a cabinetmaker's…