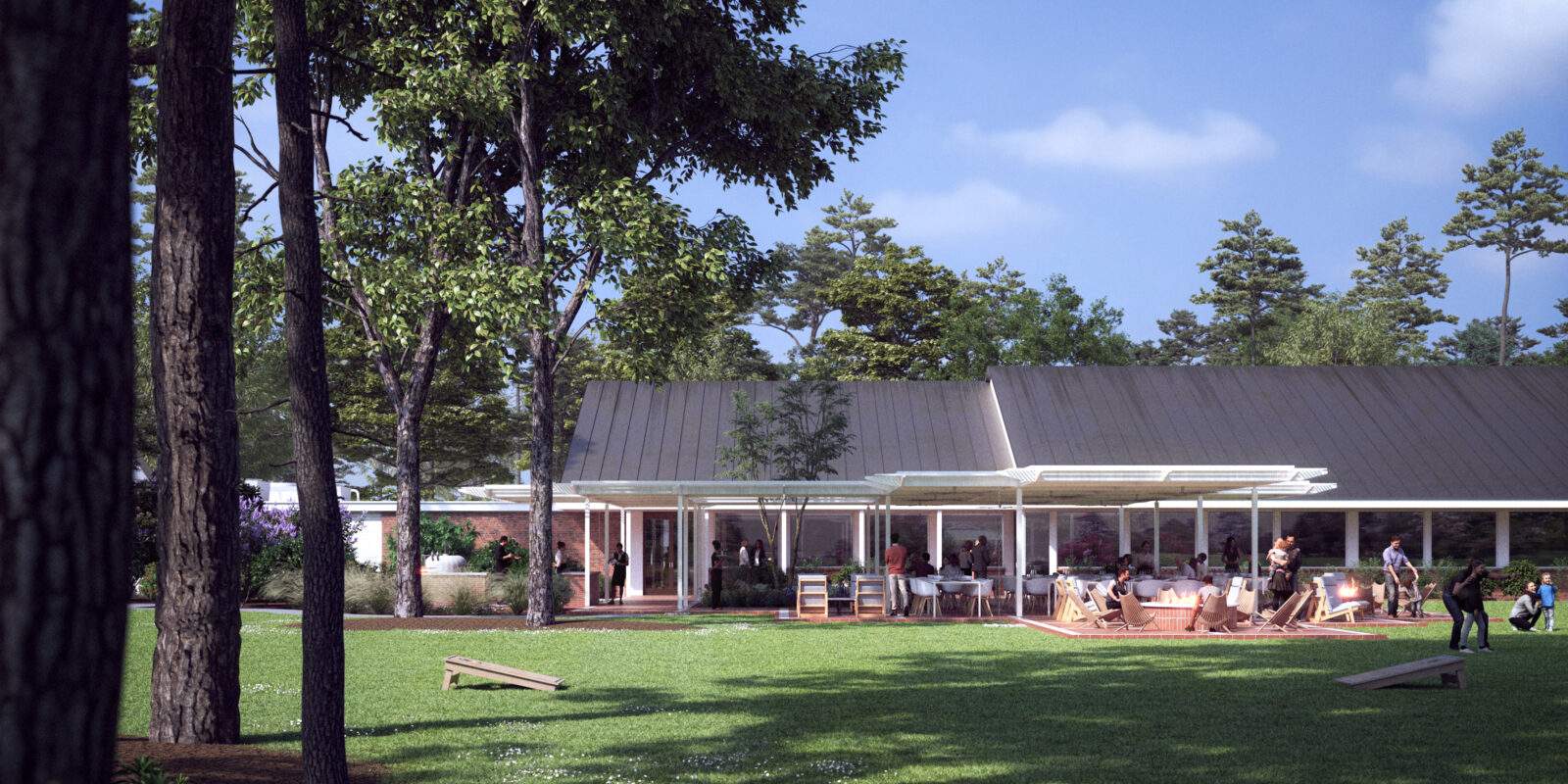 Located along the golf side of the existing clubhouse, the design respects and resonates with the existing architectural language on the property, while amplifying and adding to the experience of club.

The project directly responds to the existing colonnades and outdoor walkways around the property instead of imposing a new "form" or "style" onto the clubhouse.
By extending this elegant, architectural language from the Cypress bar, the patio's quiet presence feels as if it was always intended to be there. The design thoughtfully utilizes the shade from two large existing trees, while maintaining the views of the golf course from the main dining room.

The structure employs an 8' grid, matching the existing colonnades and facades. The brick pavers and roof both follow the grid, but they do not follow each other. The patio unfolds into the landscape organically and offers both covered and uncovered spaces to enjoy throughout different seasons and times of day.
Location
Houston, TX
Collaboration
WAL studio
Design Team
Alex Warr, Joe Rivers, and Kevin Barden
Typology
Commercial
Date
2022
Process
Explore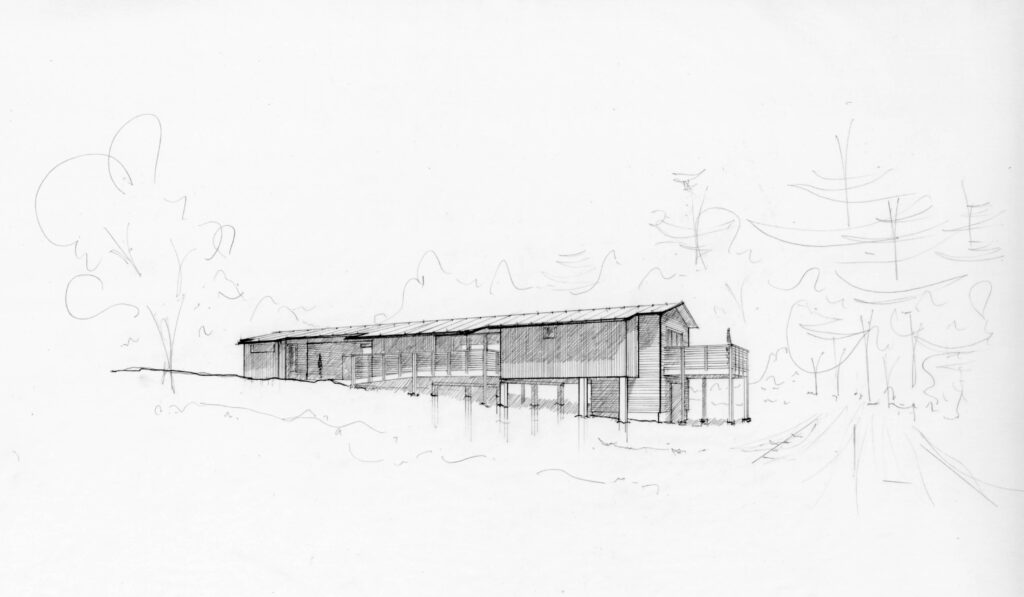 Natchitoches Parish, Louisiana
Residential
"I like to see weather changing. The flash and crash of lighting and thunder. I like the morning light before sunrise, the day sounds of life awakening. I like strong wind gusts. I like the sound of rope running through a tackle block." (Client Manifesto excerpt)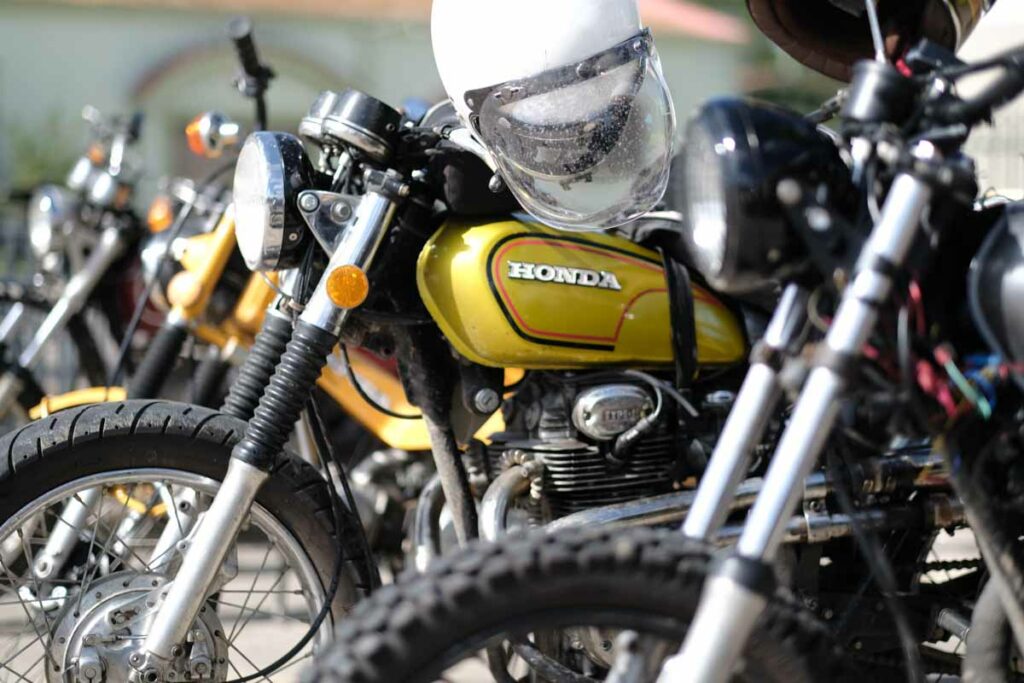 Vintage Motorcycle Specialist & Industrial Designer
Culture and Community
Brenden Macaluso currently operates Common Motor collective, a support and resource for vintage Honda Motorcycles and a cooperatively run community workshop based in Houston, Texas. Joe and Kevin sat down with Brenden to discuss his gearhead roots, his background in industrial design, and the origins of Common Motor.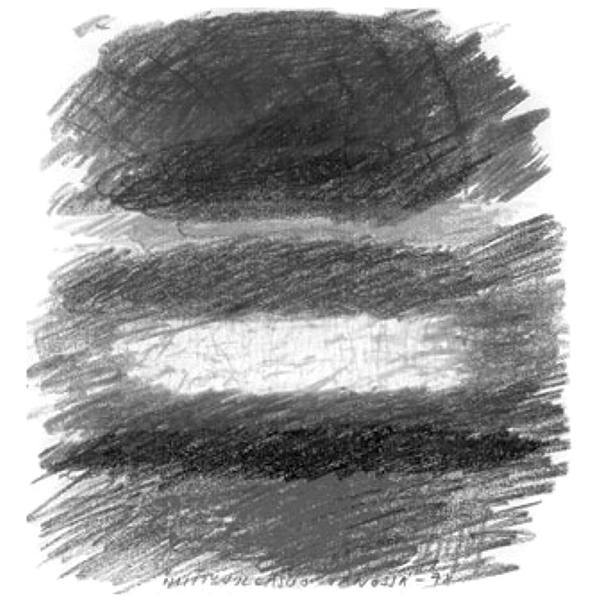 The emergence of digital and virtual technologies in the past decade has flourished exponentially giving academic environments and professional practices a newfound basis for collaboration between process and product. This essay proposes that we cannot lose sight of the underlying sources which drive a good process (whether digital, virtual, or manual) and lead to the opportunity for a great product. In his paper for the 101st Association of Collegiate Schools of Architecture, New Constellations New…