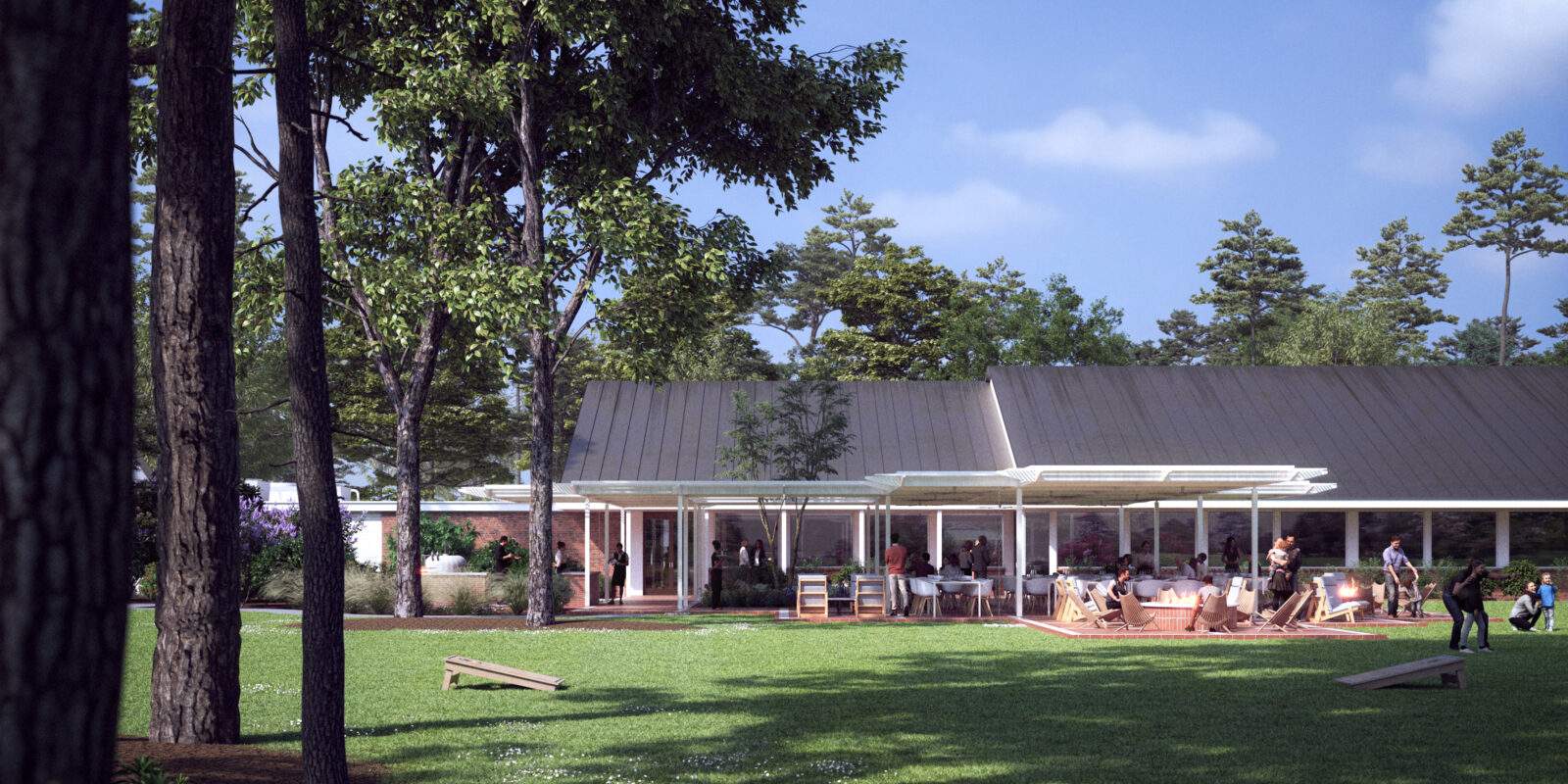 Located along the golf side of the existing clubhouse, the design respects and resonates with the existing architectural language on the property, while amplifying and adding to the experience of club.

The project directly responds to the existing colonnades and outdoor walkways around the property instead of imposing a new "form" or "style" onto the clubhouse.
By extending this elegant, architectural language from the Cypress bar, the patio's quiet presence feels as if it was always intended to be there. The design thoughtfully utilizes the shade from two large existing trees, while maintaining the views of the golf course from the main dining room.

The structure employs an 8' grid, matching the existing colonnades and facades. The brick pavers and roof both follow the grid, but they do not follow each other. The patio unfolds into the landscape organically and offers both covered and uncovered spaces to enjoy throughout different seasons and times of day.
Location
Houston, Texas
Collaboration
WAL studio
Design Team
Alex Warr, Joe Rivers, and Kevin Barden
Typology
Commercial
Date
2022- 2023
Process
Explore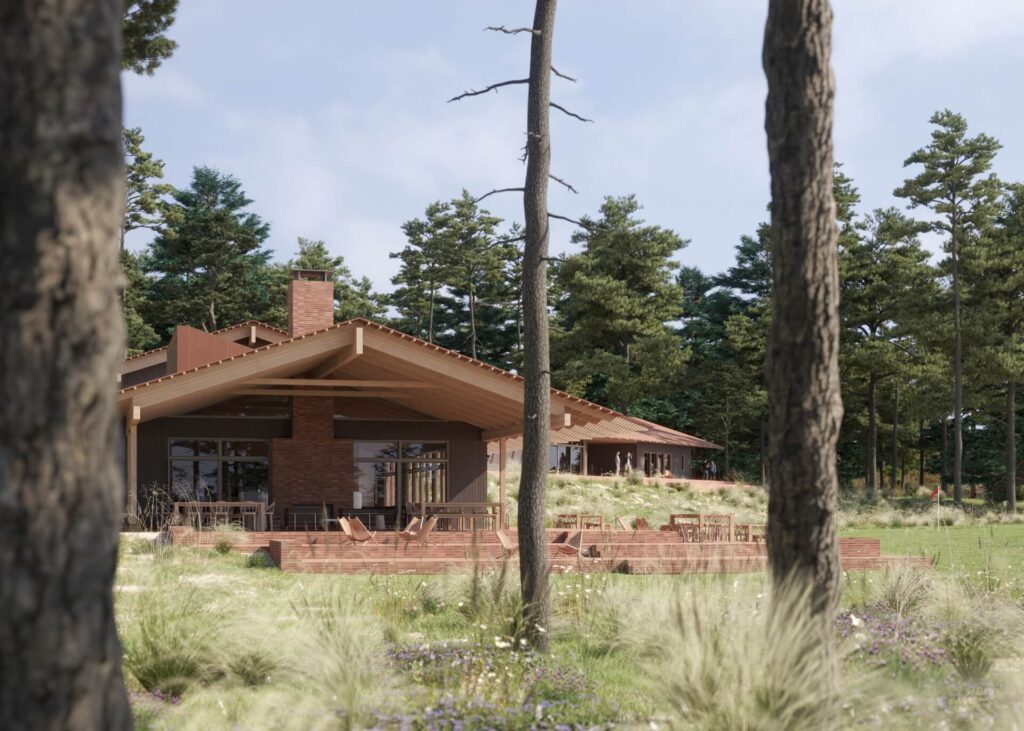 New Holland, South Carolina
Commercial
Located on an ideal site featuring sandy soils and rolling topography near Aiken, South Carolina, The Tree Farm seeks to bring to life a transcendent modern golf experience that respects, amplifies, and blends in with the natural landscape. In line with this vision, there will be no flashy buildings driven by a desire for luxurious experiences. Instead, the master plan and buildings for the project all work toward creating simple, thoughtful spaces that are rooted in and responsive to the place, climate, culture, and rich history of the game of golf.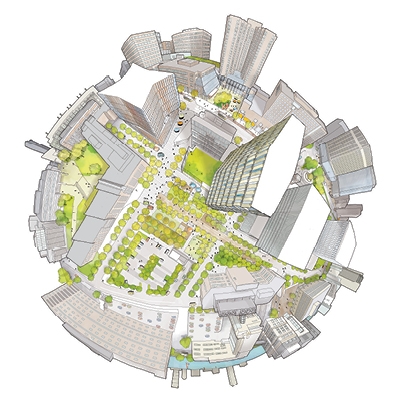 Illustrator, Urban Designer, & Educator
Art and Design
Marcus Martinez is a Houston-based Illustrator whose work has reached beyond architecture into diverse areas such as design, medical technology, and urbanism. Joe and Kevin sat down with Marcus to discuss his early influences and experiences in architecture and design, his sketching process, and what excites him about his work as an illustrator.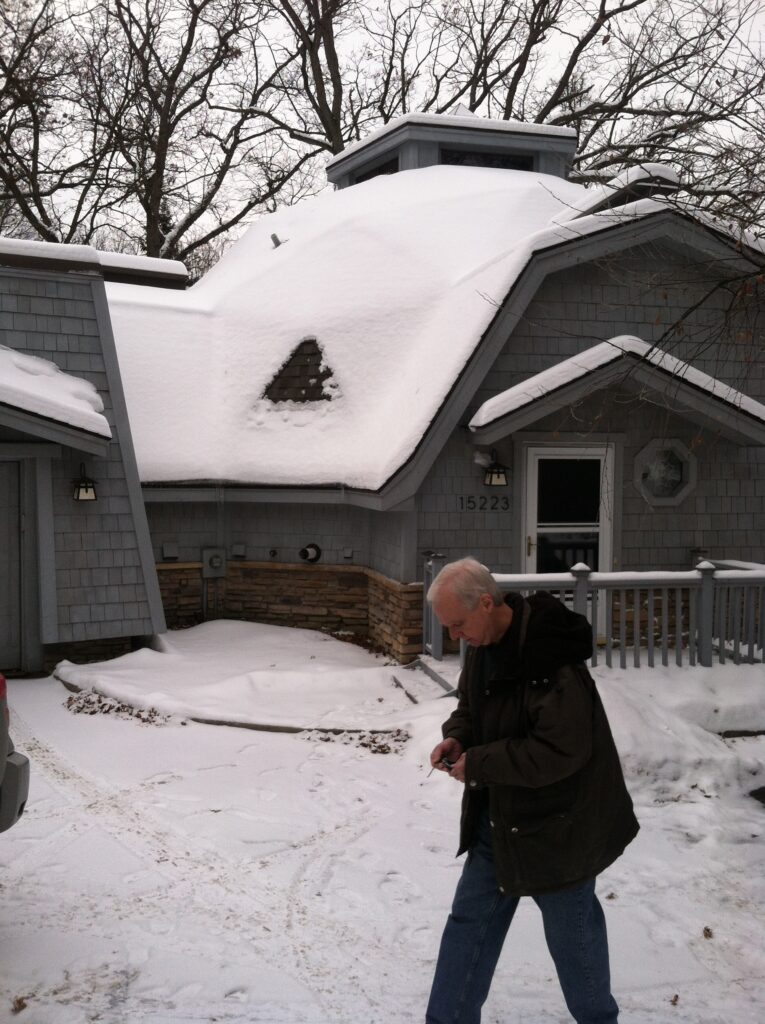 In the summer of 2022, Kevin's dad passed away. In this essay, Kevin reflects about the qualities of growing up in a geodesic dome as well as the beginnings of a deeper understanding of a "forever home".