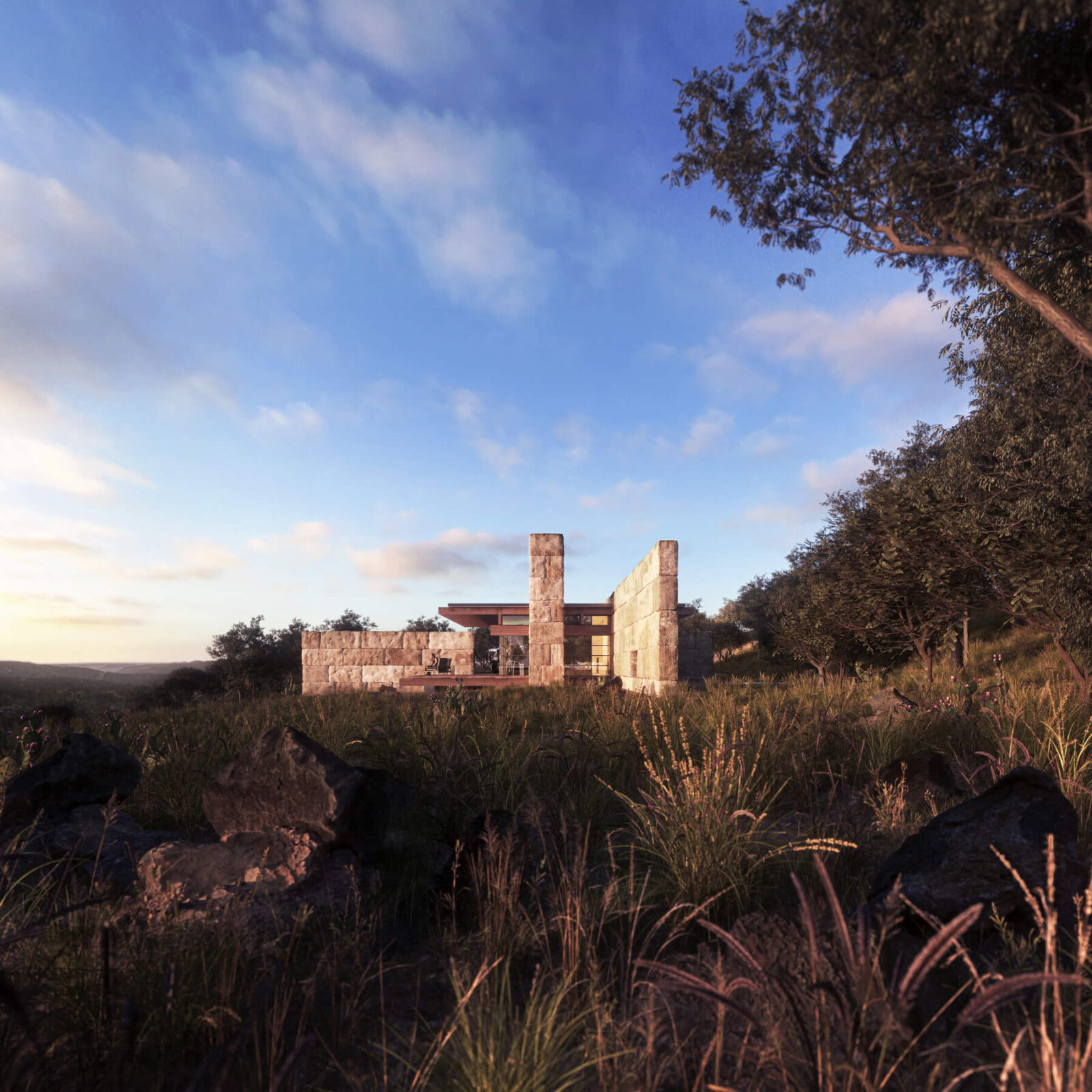 Stepping through the stone wall portal welcomes an exodus from the city and arrival to the Texas Hill Country. In the mornings, the bathroom and shower face southeast for the sun to greet you. In the evenings, the bedroom offers expansive views southwest to unwind with the sunset and explore the night sky.
Location
Albert, TX
Design Team
Kevin Barden and Joe Rivers
Renderings
Alex Warr
Typology
Residential
Date
2018
Process
Explore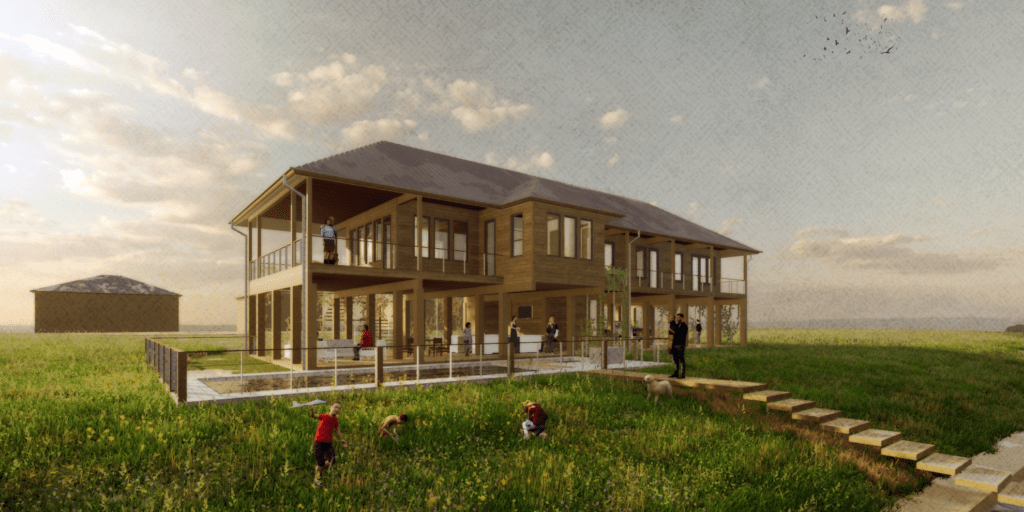 Port Bolivar, TX
Residential
Located in a community along the Gulf Coast, this new single family residence creates a place of of rest and relaxation. Working with the local vernacular language of stilt frame wood construction, the elevated main level captures views, sun, shade, and breeze at all times of day and night. Vaulted ceilings, a bright sun room, and a cozy loft offer diverse spaces to unwind from the day and spend time with family and friends.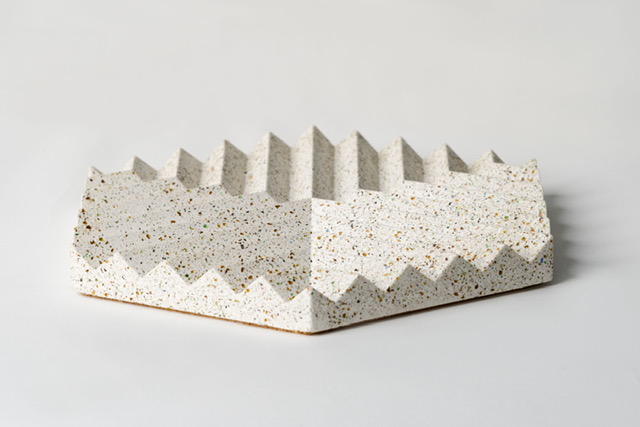 Furniture Designer
Art and Design
In this episode, our resident architects Joe Rivers and Kevin Barden visit with Mike Garman, a furniture designer and maker from Houston, Texas. Mike has been designing and building furniture in the Houston area for nearly a decade. Joe and Kevin sat down with Mike to discuss his path to designing furniture, his use of tools, and his unique process to design.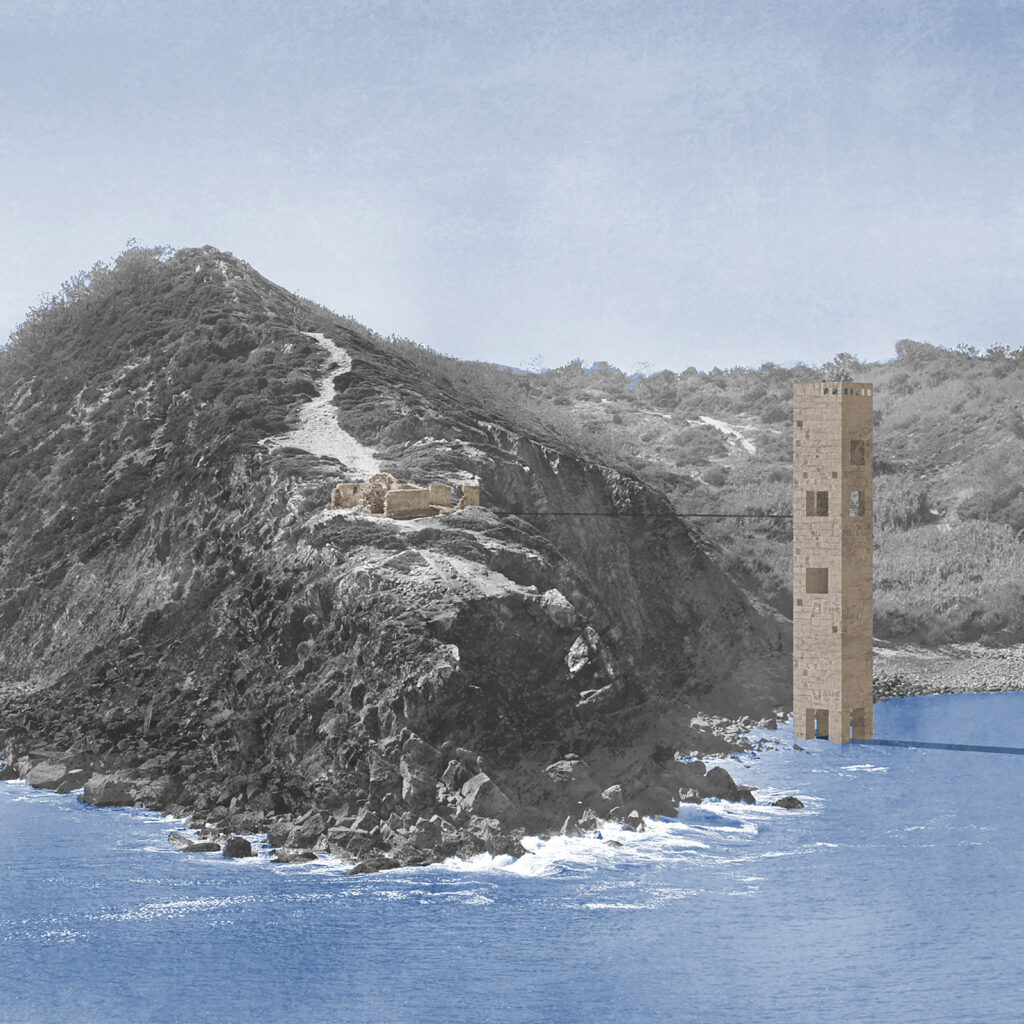 Joe Rivers and Kevin Barden
Competitions
"The Site Dwelling, located on the cliff of the bay, in the village of Salir do Porto, aims to create a secluded destination, a place of retreat to engage with the landscape while providing shelter from the natural elements. This is a place to stay and inhabit for a few days, offering visitors a unique experience in a very special setting; visitors must leave the space as they found it, empty." Rivers Barden Architects was…